Bihar State Staff Selection Commission (BSSC) examination scheduled for Sunday has been cancelled due exam paper leak on social media, reported ANI.
Earlier in the day, a police team took to custody BSSC Secretary Parmeshwar Ram in connection with the alleged paper leak in the clerks recruitment exam and questioning him now, after Chief Minister Nitish Kumar asked for a thorough probe into the matter.
"Police is questioning BSSC Secretary Parmeshwar Ram in connection with the paper leak matter," Patna Senior Superintendent of Police Manu Maharaj said on Wednesday.
After search at his residence in Patna, the police took the Secretary into its custody last mid-night and now questioning him, the SSP said. The questioning of Ram, who was detained, went on on Wednesday, he said.
A Special Investigation Team (SIT) has been constituted under supervision of Patna SSP to unearth alleged corrupt practises in State Staff Selection Commission in recruitment of clerks in state jobs.
The SIT is questioning a few others also in the case, the officer said.
Law began to catch up with those involved in alleged paper leak of BSSC conducted examination on Sunday last after Chief Minister Nitish Kumar took serious note and ordered Chief Secretary Anjani Kumar Singh and DGP P K Thakur to inquire into the case.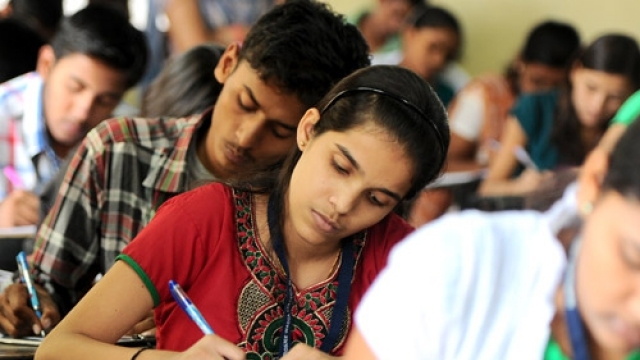 Leaked paper of BSSC exam for clerk jobs became online before start of examination on February 5.
Police had arrested 5 persons from a rented house in Nawada in connection with the exam racket on the same day.
While the Commission,however, had refuted allegation of leak, the CM made it clear that he was not going by any of the two versions and ordered a thorough probe to unravel the truth.
The clerical grade staff appointment scandal followed the Bihar School Examination Board (BSEB) plus two toppers' scam last year leading to the arrest of the then Chairperson of BSEB Lalkeshwar Singh, Secretary and proprietor of an Intermediate college Bachha Rai.