How to find your dream job New Delhi: 20-something? Unhappy with your job but not sure what exactly you want to do? Well, you are not alone. There are millions like you out there who are working just for the sake of it and don't really know what they want to do. This is a common issue with millennials. They are hard workers but are largely clueless about what they want to do. In a study published by Harvard Business Review in 2016, it was found that 21% millennials in US had left their jobs in the preceding year and were open to new and different jobs.
The confusion about career and jobs often arises from our own confusion about our priorities and interests. We as a generation have grown listening to constant discourse on financial and job security. This makes it difficult for us to dissipate our doubts and zero down the career path we wish for ourselves. It often holds us back from taking risks. Though the start-up culture has changed the scene to some extent but it is still difficult for youngsters.
Here we have come up with 5 points which will help narrow down your search and help you land your dream job.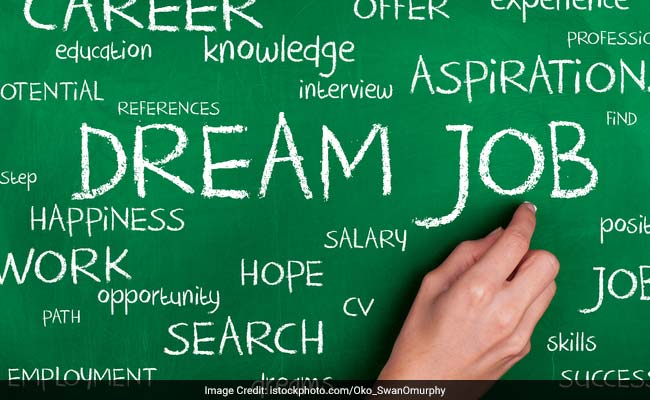 Find your strengths: It's easy. Just sit down and make a list of things which you are good at, which you count as your strength. You might be good at anything if you work hard but often there are things which come naturally to you. If need be talk to people you have worked with people or have interned for and you will be able to create a list of your strengths. Do not go online and look for a list of strengths.
Confidence factor: Look at your strengths and see which industries or jobs fit perfectly with your strengths. Now assess your confidence level in those industries and job roles. If your confidence level is above 75% then you are good to go. The key to excelling at a job is how confident you feel while performing it.
Satisfaction: It is very important that you feel satisfied with what you do. For this you need to know your priorities. If you are somebody who is highly motivated toward helping the society, you won't be happy in a corporate job which leaves no room for social work. So keep your priorities in life in mind while looking for a job.
Personal and Professional growth: During your job search also keep in mind that there is scope for personal and professional growth. Even your dream job wouldn't seem so lucrative if you are stuck in the same role or position for the years to come. There should always be learning factor involved.
Company Culture: While looking for your dream job, also keep in mind that your growth in a company depends hugely on the company culture. Go for an industry or a company where the work culture resonates with your personal values.
http://www.ndtv.com/jobs/how-to-find-your-dream-job-top-5-tips-1664824?fb