Hawkins Demonstrators
Remuneration
• During Training Rs. 25,000 pm
• Upon Confirmation Rs. 35,000 pm
Founded in 1959, Hawkins Cookers Ltd. is a professionally managed, public limited company. In the year 2015-16, Sales including Excise Duty were Rs. 571 crorcs, up 6% over the previous year, and Profit After Tax was Rs. 40 crores, up 26%. I lawkins is the leader in the Pressure Cooker market in India for the last 40 years and has diversified successfully into the Cookware market.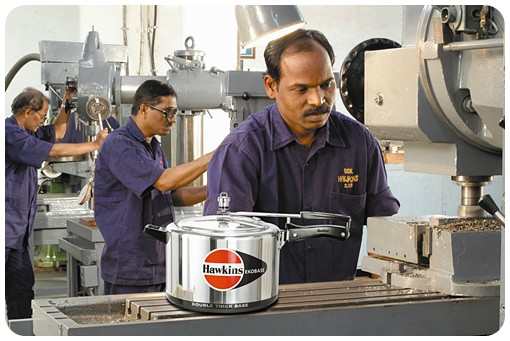 Hawkins is known for its fair policies and ethical practices. Hawkins selects and promotes purely on merit and emphasises incentive payments based on results. Apart from the remuneration figures mentioned above, attractive incentive schemes will be available for both trainees and confirmed Demonstrators. Hawkins has a well-established Management Training Scheme which leads to jobs in the Management Cadre in 18 months.
Fresh graduates are required as Hawkins Demonstrators. These arc jobs in the permanent cadre of Hawkins management.
The job involves giving demonstrations, selling products and achieving sales targets. The jobs will be based in major towns all over India.
Candidates should be 21 to 28 years of age. Applications, duly signed, giving full details of age, languages known, education and experience, if any, should be accompanied by a note (about 200 words) in English in the candidate's own handwriting on "Reasons why I am interested in this job".
The selection process shall consist of screening of applications; written tests held at 10 or 12 centres all over India; and a group discussion and final interview in Mumbai for which return rail fares will be paid. Apply promptly to Senior V. P. Personnel, Hawkins Cookers Limited, Maker Tower F 101, Cuffe Parade. Mumbai 400 005.
Hawkins